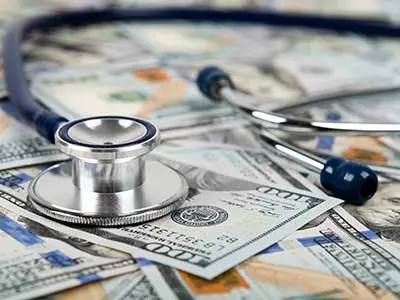 Get Health Savings Account Information from Bates Insurance Group Eden PrairieFlexible Spending Account-Health Care/Dependent Care Expenses Defined: A plan established by the employer that permits the employee to defer pretax earnings into a specifically designated account. From this account, the employee may withdraw funds to pay unreimbursed medical expenses and/or qualified childcare expenses. Generally, there is a cap set by the employer that limits the maximum amount the employee can pay into this account. In addition, there is a $5000 limit set by the federal government for the child-care expenses account. Any unused funds remaining in this account at year's end are forfeited by the employee.

Health Saving Account (HSA) Defined: Created by the Medicare bill signed by President George Bush on December 8, 2003 that allow taxfree contributions, earnings, and withdrawals if used for medical care. HSAs must be used in conjunction with a high-deductible health insurance plan. Allowable contributions depend on the deductible but were limited to $2,650 in 2005 plus an additional $500 for people 55 or over. Within limits, accounts can be drawn down without penalty at any time for medical bills.
Working with a knowledgeable, proactive agency can save you time and money on your FSA/HSA/HRA plans. BIG's strong market representation and years of experience ensures you are making the right choice for your business insurance needs.